Sharon Yohe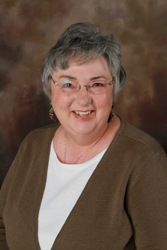 Sharon Yohe's Current Listings
About Sharon Yohe
Sharon has been a full-time real estate agent since 1983. Sharon very much enjoys her clients and listing and selling their homes for them while building a lasting relationship with her clients. Sharon's greatest joy as a real estate agent is her repeat clients and referral's from past clients as some of her clients are now generational clients.
Sharon is a transplant from Kokomo, IN and has lived here in Wabash since 1970. Sharon has loved the Wabash community since day 1 of moving to Wabash and feels that the Wabash community has much to offer and she wouldn't want to live anywhere else.
Sharon & Lynn Yohe have been married since 1976, they have an adult son and now have 4 grandchildren and 2 great-grandchildren. Sharon is a member of Christ United Methodist Church and Time Out for Crafts. She enjoys sewing, crafts, decorating, cooking and helping in her church.
If you are considering a move to Wabash or its just time for a move then give Sharon a call
260-563-2812 (office) or 260-571-4723 (cell).
She promises to work hard for you.