Robert Lundquist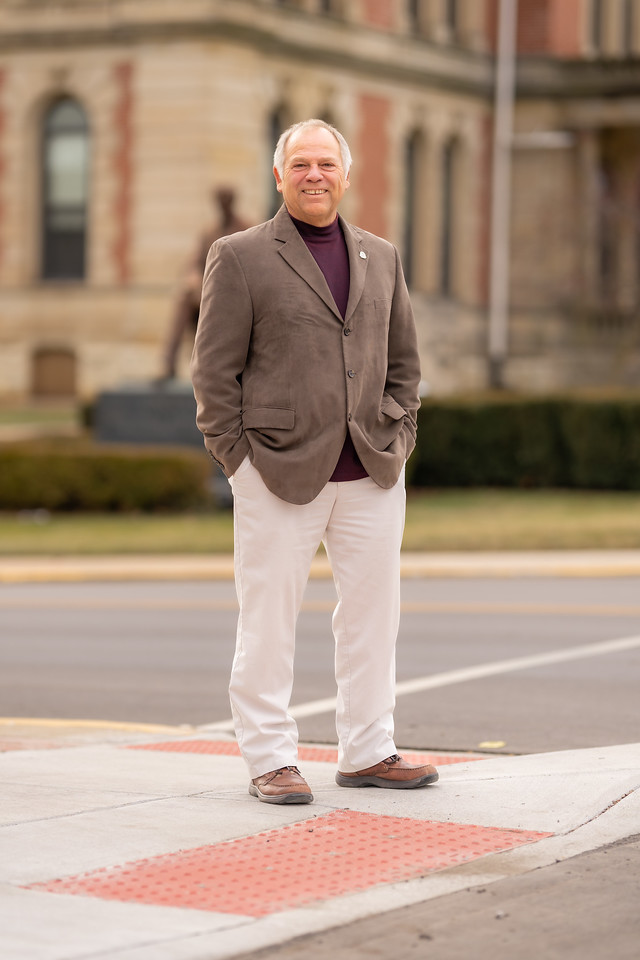 Reviews About Robert Lundquist
Shirley Harrell

Very professional. Bob explained every step. He was available to help us whenever we asked. Great experience
Patty Hahn Duhamell

Bob made listing and selling our home effortless for us. We were so excited to get the offer so quickly after listing. We would definitely recommend Bob and team to anyone getting ready to sell or buy! Thank Bob and Lesley for making it so easy!

Carolyn Rice

Our realtor was Bob and he did a amazing job. He was very professional, well organized and he instilled confidence in us. He prepared the house to be listed shortly after meeting with him and within a few days had it sold for our asking price. The paperwork and finalizing process was smooth with him leading the process. We would highly recommend Bob and his company.
Ruth Fuchs

When my husband and I began our search for our forever home, Bob Lundquist was highly recommended. Bob did not disappoint. He worked hard trying to find exactly what our family needed. He showed us numerous homes and knew the market extremely well. We were very happy with his flexibility with our schedule and appreciated his candor. We would highly recommend Lundquist Real Estate and are extremely happy in our new home.

Danielle Swan

Bob sold our house within one week of listing it. The listing photos looked great, and his description did a good job of addressing issues honestly while highlighting the positives. Throughout the selling process, he did a great job of communicating and relaying information back and forth between us and our buyers. He did the same for the purchase of our new home. I was most impressed that he went out of his way to ensure that we closed on our new purchase the same day as our sale so that we had as much time as possible to move. His communication with his clients is excellent. I don't believe any of our messages, e-mails, or calls went unanswered for more than an hour, no matter what time of day. I'm pretty sure he is always on duty. I would recommend Bob to anyone for a smooth, quick, stress-free sale.
Mike Shira

Tremendous service and attention to detail. No question went unanswered. Highly recommended.
Janice Givens

Bob Lundquist has done an excellent job taking care of all our real estate needs. We have relied on him for years now and wouldn't consider anyone else. Walks us through all the steps from selling to purchasing and all the questions we have and valued knowledge. We consider him a very good friend.
Cynthia Lambrecht

My husband and I highly recommend Bob at Lundquist Appraisals and Real Estate. He was extremely helpful and informative. His expertise was invaluable to our choices and decisions. He kept us informed all throughout the process and made the transaction simple. A wonderful experience!
Katelyn Gribben

After my family worked with Bob in the past I knew he was the right one for the job and to give him a call when I was ready to sell - I'm so glad I did!Little less than two weeks and my first home sold. Bob walked us through the entire process and made the whole thing feel like a breeze from the moment we called him and was there in a split moment any time I called or texted. He was very knowledgeable and understanding. very highly recommend anyone to give him a call, selling or buying!!
Teresa Ehret

THANK YOU, BOB! You made this sale an easy and uncomplicated process for us, from coming out and going thru the house and offering suggestions to make it more appealing to buyers to navigating us through the selling process. Since we had moved out of the house, you kept us up to date on showings and feedback from potential buyers. We are now enjoying living near our kids and grandkids. Thanks for this opportunity!!!!
I strongly recommend Bob and his team if you are contemplating selling your home.

Janet Morris

Bob gave us great advice on preparing and selling our house. Sold our house very quickly. He was always available to answer any questions we might have had . Great business to work with.
Eric Lindstrom

Great time working with Bob. He found us the perfect house after taking the time to find out what we were looking for
Tina Boggs

Tina Boggs

I couldn't have made a better choice than Lundquist Reality. Bob was helpful in many ways when it come to putting my house on the market.
My house sold within a month. Bob was always on time and very informative, he always got back to me promptly.
If your looking for a knowledgeable, professional, and understanding realtor,
I highly recommend Lundquist Real Estate! Thanks Bob!

Jared Coffman

Jared Coffman
-
We have purchased multiple properties with Lundquist Real Estate and each time it has been a great experience. They've walked us through the process and taken care of all the details. Bob has been great to work with. When you go with Lundquist Realty you not only have all the experience and years of expertise behind you but also all of their contacts and resources at your disposal which really helps, especially in a small community. I would highly recommend them whether selling or buying your home!
Michael Gribben

Michael Gribben

Lundquist Real Estate did an excellent job of selling our family home. It sold quickly and Bob was very helpful in many other ways concerning contacts to help with the disposal of the furniture and other personal items. Closing and all related contracts when smoothly - Total Real Estate Service from start to finish.
Paul Hayden

paul Hayden

i have worked with the good folks at Lundquist Real Estate since I moved to Wabash in 2016. Bob & Company are some of the most knowledgeable & professional individuals I have ever had the pleasure of dealing with. If you are in the market for a property in the Wabash area, I would not hesitate to recommend their company. In summary, THEY'RE THE BEST!!
Kyndra B

Kyndra B

We said the next time we buy property; we were going to use Bob Lundquist. He didn't disappoint! He helped walk us through the entire process, step by step, and answered all the questions that we had. He made us feel at ease. He was very accommodating to our schedules. We would/will recommend him to others and we will use him again in the future!

Richard Jacobs

Richard Jacobs

Bob was great to work with in selling our home. He always made himself available and always responded back quickly with answers to our questions. He is friendly and very professional and knowledgeable of the housing market. We were always confident in him with the advice he gave us. If you are looking to buy or sell a home, we would highly recommend Lundquist Real Estate.
Stacy Smith

Stacy Smith

Bob was great to work with. He got back with me quickly on any questions I had. Worked around my busy schedule to make times work to see house and sign papers.
Amie Jones

Amie Jones

I can't say enough on how wonderful Bob Lundquist was. To say he went over and beyond for me would be an understatement. There would be times late at night I'd get a text and wonder why he wasn't in bed yet, he always went above and beyond for us. I feel like saying thank you will never be enough, but if your looking for a realtor who always has your back no matter what, who lends an ear when you need it the most, to give you his many many years of expertise, but more importantly a honorable man and a guy I'll forever call a great friend, I'd go with Bob. I promise you on everything he will never ever steer you wrong, he's the best in the business and Wabash!!! Thank you Bob from the bottom of my heart for everything you did for Jim and I. We are forever grateful!!!
Penni Gale

Penni Gale

Selling my mom's house was made much easier thanks to Bob Lundquist and all involved within the agency that helped move things along. Thanks for making a difficult time a little bit easier!
Bob Huddleston

Bob Huddleston

Bob Lundquist did an amazing job for me. I was 1st time seller, so very naive to what needed to happen and Bob was there for me. Answered any questions I had promptly. Very great experience would highly recommend to anyone.
Mikala Mettler

Mikala Mettler

When my fiancé and I started this journey looking to buy our first home we were clueless. We had went to a lender, been appointed a realtor by that lender and we were so confused. We knew nothing. I just messaged Bob Lundquist to view one of his listings, and in 10 minutes he was more helpful and resourceful than people we had been dealing with for 3 weeks.

From then on out, we knew he was our way to go. He helped get us an amazing helpful lender, Jenna Russell, who I would recommend to anyone. He answered silly questions to not so silly questions, no matter weekend, night time, he was always available to us and he made our experience as smooth and easy as possible. We couldn't have done this without his knowledge, honesty, and guidance. We will forever use Bob, and I would highly recommend him to anyone.

Thank you again!
Mikala and Joe
Terri Weaver

Terri Weaver

Both Bob and John Lundquist did a great job ( again) selling our Lake Property. They always work hard finding the perfect buyer! They have sold several properties for us and we have never been disappointed !
Sonia Niccum Gunderson

Sonia Niccum

Bob is excellent to work with. He has shown me numerous houses throughout the years trying to find the perfect one and he did! He is patient and very knowledgeable about the housing market. I cannot thank you enough for helping me buy my new home and sell my old home.
Brittany Rager

Helpful, professional, and friendly team to work with!
Kimberly Frew

If you need your home sold for what your asking and and in a good timely manner go with Lundquist you'll be so glad you did
Karen Dahlquist

★★★★★ 4 months ago
Bob gave realistic advice. We always felt he was looking out for our best interest throughout the entire process.
Would highly recommend!
Donny Blair

★★★★★ 4 months ago
Bob was always available no matter what time of day or night. It was a very trying time, but Bob never gave up and got the deal done. There is no question who I would go to either buy or sell a house. Bob and Kristi was great. Highly recommend!
Charlene Blair

★★★★★ 4 months ago
From the beginning of this hard time Bob was there anytime day or night. I always felt he had our best interest from day one. I felt he always gave us his honest opinion and what was best. This was not the easiest transaction but Bob and Kristi was there every step of the way. I wouldn't have trusted any other realtor to sell my moms house. If you are looking to buy or sell a house l know I wouldn't look any further than Bob or Kristi.
Adam Whitmer

★★★★★ a month ago
We reached out to Bob to help us find a home. He was able take into consideration our criteria and found what we were looking for. Bob was very responsive to questions and requests for viewings. Bob's experience in real estate provided a level of comfort while home shopping. We will undoubtedly use Bob and his team if we decide to buy another home.
Robbi LaSalle

★★★★★ a week ago
Bob and John were both very good to work with. They helped us to get my Mom's home sold in a short amount of time. You will be very satisfied if you contact them to be your Realtor.
Cyndy Pike

You and your wife made a very intimidating process very easy and simple. We were first time buyers and you made it painless. Bought our house signed sealed and delivered in less than three weeks. Thank You.
Philip Schlemmer and Maynard Shellhammer

My name is Philip Schlemmer and my partners name is Maynard Shellhammer have been working with Robert Lundquist. Lundquist real estate for several years buying and selling properties. We have been very pleased with the honesty and the sale of every one we have purchased with Mr Lundquist we have also sent him other people who have either been looking for property or wanting to sell there property. So if your looking to buy or sell, contact Robert Lundquist at lundquist real estate.
Dan Ryggs

LaFontaine, Indiana

Bob was very knowledgeable in his dealings, helpful with his explanations of terms and of laws that we didn't understand, and professional throughout the whole process of selling our home. But above all, what impressed me most was the amount of time and effort he put into it. He really worked hard to sell our home. I will definitely use Bob Lundquist for our next venture as well. I would recommend his hard work to anyone.
Rita Richardson

Phoenix, Arizona

Bob's knowledge of the local housing market was most helpful in guiding the sale of the house where my mother lived in Wabash. Bob was available through every step of the process, whether in the office or out of town. His quick responses and to-the-point communications via text, e-mail and voice were professional, timely and accurate. The full-color sales flyers were a great marketing tool. Bob had them ready for distribution within hours of the listing and updated them as needed. Since I live out of state, the closing paperwork was completed electronically. Every instruction was clear, easy to understand and follow; and I felt completely at ease with his representing me across the miles during the closing process. A job well done.
Robin Klare

Wabash, Indiana

I bought a new home approximately two years ago. It was a great experience. Bob was very intuitive about what I was looking for in a home. He was extremely accommodating with scheduling home showings, answered all my questions, and gave my wise advise as I shopped and made a decision. The business part of the transaction was handled with complete honesty and professionalism. I was most impressed with his integrity; a quality somewhat elusive in the business world today. He went the extra mile to resolve some issues after the sale was complete. Very few Realtors provide that degree of service. Bob made the whole process very enjoyable, and I would recommend him to anyone making a home or real estate purchase. I know he's the only Realtor I'll be doing business with.
Rex Temple

Roann, Indiana

For forty years I've done business with many real estate companies in Wabash county .They were all good & a pleasure to deal with. However, there is one who seems to stand alone in my opinion, that knows the local market, they go to seminars & keep updated on all things related to real estate. That would be Lundquist Realty. They have sold many properties for me, always got me top dollar & very professional & ethical, with very high standards they put on themselves. I continually send friends who echo my sentiments about them. I highly recommend Lundquist Real Estate!!!!
Heather Varner

Wabash, Indiana

Bob found us the perfect house! He listens well to what you are looking for and will search high and low until he finds you the perfect home. The process was as effortless as could possibly be and he went above and beyond our expectations. We are very grateful to Bob and the entire team at Lundquist Appraisals & Real Estate, Inc. for helping us find our home!
Jami Rice

Wabash, Indiana

Bob was an awesome Realtor. He is always available and stays on top of your house search and is so helpful. He knows not just what to look for when it comes to cosmetics and your wish list but also so much more like the little things you should watch for. He really makes you feel comfortable in your house search and all his experience makes him a priceless asset! Wouldn't recommend anyone else!
Jen and Randy Denney

Wabash, Indiana

Bob Lundquist, Kristi Lundquist and the team at Lundquist Real Estate are true professionals who get the job done. They have gone out of their way time and time again to take care of all our real estate needs. We highly recommend them to anyone buying or selling property in Wabash County and the surrounding area.
Joe and Marlayna Schuler

Wabash, Indiana

My husband and I have dealt with Bob Lundquist twice in the past 6 years and have had awesome outcomes each time. One thing that defines Bob and his business is how connected he is with his clients. I could call anytime day or night, text, or email and he always replied right back. That's reassuring when you are making life changes. Bob is awesome at what he does and I would recommend him and his company to anyone needing to buy or sell a home. He is real and won't steer you wrong.
Don & Rose Smalley

Our first experience with Bob Lundquist was in 1987 in selling our first home. We left the community in 1997 and when we returned we only wanted to use Lundquist services. Not only did Bob assist us with purchasing a home we love, but in selling another home for the price we needed. The professionalism of all the staff at Lundquist is outstanding. Their promptness in responding to your questions alleviates much of the anxiety in purchasing a home. We recently needed the services of Kristi Lundquist to appraise our new home to add an additional building and the service was just as great. Hopefully we will not need their services again, but if we needed a Realtor, we would not think of going anywhere else but Lundquist Real Estate services!
Anita Eads

Bob, thank you so much for all the guidance on the house in Urbana. It's been a long and emotional road and it feels so good to finally be free. Your professionalism, time, communication, expertise and your timeliness has been greatly appreciated. It has been a pleasure doing business with you.
Rodger & Diana Rapp

Lundquist Real Estate has sold our last 2 homes. We had many questions during the selling of our homes and when we called Bob or his team, we received answers to our questions then or in a timely manner. Suggestions were also made on ways to improve our homes to make them more appealing to potential buyers. If we were ever in need of a realty company again, we would not hesitate to call Lundquist Real Estate.
Kris Fox

When we decided to sell our house, Bob was referred to us by a friend. From the first day he met with us thru the closing, he was immediately available to answer any & all of our questions and concerns. Under somewhat of a time constraint with the purchase of our new home, Bob did everything he could to make that happen selling our house in approximately three months. I don't believe the whole process could have been any smoother which is a tribute to his knowledge & expertise in the business.
Kayla Myers

This was my first house that I bought, and being a girl I knew nothing about house or anything about how to fix or how much things cost! And Bob was great I couldn't have asked for a better agent. He was honest with me about every house I looked and told me what needed repaired and how much it would cost. He wasn't about the dollar and he helped me find a house that was In my price range. So I really appreciated the honest and he really was trying to find me a home that was perfect for me and my kids. I thank you Bob for being honest that's hard trait to come by. Now thanks to Bob the kids and I have found are forever home! Thanks Bob and God Bless you!
Misti Stiker

I recently purchased a home through Bob and in my opinion he is a fantastic realitor. Bob was always available va phone, text or email to answer any of my questions regardless of the time of day. In fact, he was even available for questions while on vacation. The thing that most impressed me was his honesty. He isn't focused on selling you a house to make a profit. He is focused on finding you the right house for you and your family. He never hesitated to point out the things that I should be concerned about or may have overlooked. I always felt at ease with him and never pressured. He made my overall experience great! I would highly recommend him!
Lee An Berry

I am a first time home owner. Bob was very patient with me in helping me find and purchase my dream home. I have a very erratic and demanding work schedule, and Bob always went out of his way to make sure that we could view potential homes regardless of what crazy hours my schedule demanded. I could not be happier with the respect and professionalism Bob showed me! I highly recommend Bob Lundquist and Lundquist Real Estate!!
Karen Stokes Leslie

We had the most WONDERFUL and PERFECT experience having Bob Lundquist as our realtor! He sold our home for us and not only found us one to purchase but coached us along through the process. The home we chose to buy needed several items fixed up and he put us in touch with all the right people who also are very pleasant to work with. Throughout the entire process of buying and selling we heard from him on a daily basis, whether there was any new information to share or just to check in. He is a great asset to Wabash County and I HIGHLY recommend him to help you in your buying and selling of a home.
Russell Gallaway

As first time home buyers Bob Lundquist did an outstanding job. Was very honest and helpful about every home he showed us. He is flexible on time of day to show a home at our convenience. When it was time to close on our home he was very helpful and I feel he went above and beyond with all of his help! Thanks bob! I'll recommend you to anyone i know in the market for buying/selling a home.
Caitlyn Powell

Bob is great! My husband and I were first time home buyers and knew little about the process of buying a home. From our first meeting, I felt comfortable with Bob and like he really listened to our wants and needs in a home. He was always available via phone calls, text, and/or email at all hours of the day. He worked with our schedules and patiently explained each step of the process. I would highly recommend Bob as a real estate agent. THANK YOU!!!
Kristi Unger

The for sale sign went up September 1……Sale pending on Sept 15……SOLD! A huge thanks to Robert Lundquist for getting it done. You won't go wrong with Lundquist Real Estate!
Andrew & Erin Dale

Look what is in my yard!!! SOLD! The whole selling and buying process has not been easy especially having a toddler and being pregnant/having a newborn. But Bob did and amazing job. We are excited to move into our new house and make even more memories.
Amanda Faith Swanquist

Thanks Bob for helping us find our first home! Thanks for your patience and walking us through all the steps. It's scary purchasing a home for the first time but thank you teaching us what to look for in such a big investment.
Lisa Gilman

Bob tells it like it is. He's easy to work with and gets stuff done fast!! He's honest and has good character. I'd definitely use his services again!
Kathy Stokes Gordon

So thankful for Bob for making my home-buying experience here in Wabash so smooth and easy! He was always eager to help, tried to find an answer when I didn't have one and always offered his support (and even give his honest opinion when I asked for it). So excited about our new home and grateful that Bob helped make it possible!
Kimberley Pegg

I would recommend Bob as your Realtor as he is very knowledgeable in every avenue of the real estate arena. He always made himself available for questions, appts, etc. He held true to what we were looking for and found us the home that was meant for us. Our new home didn't even make it "for sale" 5 minutes because he knew. From the time we put our old house up for sale until we signed for our new home, the whole process was very stress free and enjoyable.
Jena French

North Manchester, IN

Bob was fantastic to work with, he was very responsive to any and all questions I had and is extremely knowledgeable. I had been looking for years for the perfect home, nothing fit quite right. Bob then told me about this house in town, which he had shown it to someone else and when he walked in, he thought it would be perfect for me. I am very grateful that he mentioned it, as I am writing this while sitting on my couch in said home. Wonderful experience! Highly recommend Bob Lundquist! Thank you again for all your hard work!
Dann and Gretchen Perigo

We would highly recommend Bob Lundquist as your agent. He did a wonderful job with everything. He was very quick to answer any questions that came up. He was very prompt and courteous and all around it was a great experience.
J. Krhin

John and Bob were great to work with. Great communication and honest assessments. Thanks for everything!
Jason Bruce

Lundquist Real Estate deserves more than 5 stars. Anytime day or night our agent was there to assist us. Offered us great expert advise on not only selling our home but purchasing our next. I would gladly recommend Lundquist to anyone that is in the market for a new home or for an expert in selling thier current one. Thank you so much Lundquist Appraisals & Real Estate!!
Randy Denney

Denney Auto Sales

Call the Lundquist team if you want to buy or sell property in Wabash Indiana and the surrounding area. They are knowledgeable, friendly, and will work tirelessly to get the deal done. Best in the business!
Bill Reed

Bob's persistence, local knowledge and contacts is what got my building sold.
Chuck Stauffer

Being a Realtor may be what business they are in but Bob was what I was looking for, an Agent. I wanted someone to work as hard as I would if I knew how to do it. All through the process it seemed that he was looking out for my best interest and seemed very knowledgeable. He made several suggestions and helped with a few issues that I did not see. All through the process I felt that my sale was being attended to. He came highly recommended to me. And I would highly recommend him and the Lundquist folks. And they will be my choice for anything that I do in the future.
Dyan Snavely

I have used Bob Lundquist several times for both the sale of properties and appraisal services. His experience and knowledge of the housing markets, was one of the key reason we chose him for our recent listing. He promptly answered all calls and questions that we had, and we were confident with the professional guidance he gave us. I highly recommend that you call him for buying, selling or appraising—he does a great job!
Michelle Roudebush

Bob and his staff worked tirelessly to not only sell my house, but find what I was looking for in a new one. Amazing people!
Kathleen Gordon

Bob helped me both purchase and sell my home, and I couldn't be happier with his help! He was always there when I needed him, ready to offer advice, help or a referral for someone who could help when he couldn't. Bob Lundquist is experienced, professional, reliable!
Ben Gebhart

Owner of Metal Source

Bob Lundquist has proven to be upfront, honest & informative in helping you make real estate decisions – I've enjoyed working with him.
Joel Updike

Bob was one of the best people I have ever done business with. He knows the industry and any advice he gave us was spot on. He made buying our first house a very very good experience. I would advise anyone who is looking at real estate or selling to contact Bob Lundquist for assistance!
Amanda Boggs

Bob worked diligently to sell our home and find a new one that worked for our needs. The process was smooth and made moving out of our home of 20 years as easy as possible.
William Neale

Bob's willingness to work with our church in the purchase of a downtown Wabash building was greatly appreciated. He was knowledgeable, courteous, and communicated in an efficient manner. He was available when needed to answer questions and kept us informed on what details were needed to complete the purchase in a timely manner. Thanks Bob.
Marlayna Schuler

As always, and I've used Bob as a realtor A LOT, he and his team are amazing. I put my house on the market Nov 2017, and closed March 23. There were always several showings and people are aware what's out there because Bob and his team are on top of advertising. I recommend them to everyone.
Bob Budd

I have used Bob for several real estate transactions over the years, he is always very responsive and is willing to go above and beyond to make a deal happen.
Todd Nightenhelser

Top Notch! I have bought and sold several homes and this guy got it done! Even in a tough situation he found, held and sold my property. I am sure to use him again and will recommend all who live in the area to use.
Britney Richards

We have used Bob Lundquist purchasing two homes and selling one and service is top notch. Very responsive and always willing to help. You won't be disappointed!
Show more reviews about Robert Lundquist
About Robert Lundquist
Bob Lundquist, is the current owner of Lundquist Appraisals & Real Estate, Inc. A lifelong resident of Wabash County, Bob, has been very active in the Real Estate and Appraisal Business since 1980. As well as being an Indiana Licensed Broker, Bob, is also a respected Indiana Certified General Appraiser.
Bob, is a Graduate of REALTOR Institute (GRI). Accredited Buyer Representative (ABR). Awarded Realtor of the year for the Realtors Association of Central Indiana (RACI) in 2010. He also received the Distinguished Service Award for the Realtors Association of Central Indiana (RACI) in 2008. He was also named Realtor of the year in 2007 & 2008 for the Wabash County Association of Realtors.
Bob was also designated as a Farm and Commercial Appraiser with N.A.I.F.A. until the end of 2018. Bob also recieved the Distinguished Service Award in 2021 from the REALTORS Association of Central Indiana.
Bob is a past director of the Realtors Association of Central Indiana (RACI). Also, past president at the Realtors Association of Central Indiana (RACI). He is past president at the Wabash County Association of Realtors, past director at the Central Indiana Multiple Listing Service. Past member of the Indiana Association of Realtors RPAC Trustee Committee. Bob was also a member of the Wabash City Fire Department for 20 years. Bob left the fire service at the rank of Captain so he could fully concentrate on our real estate and appraisal business.
Bob currently serves on the Data Strategy Commitee at the Indiana Association of Realtors (IAR). He is also Director at the Associations of Homes. Bob continues to serve the Realtor Association and his community in various capacities and committees giving back wherever he can.
Current Service
Currently serves on the Data Strategy Commitee at the Indiana Association of Realtors (IAR).
Currently serves on several commitees at the Realtors Association of Central Indiana (RACI).
Current Director at the Associations of Homes.
Past Service
Past director at the Realtors Association of Central Indiana (RACI)
2017 Past Director at the Indiana Association of Realtors
2010 President of the Realtors Association of Central Indiana
2009 Interim Director of RACI during the 6-county merger
2007 & 2008 President of the Wabash County Association of Realtors
2008 Secretary/Treasurer for the Central Indiana Realtors' Multiple Listing Service
2007-2010 Director of the Central Indiana Multiple Listing Service
2005 retired Captain of the Wabash City Fire Dept. (20-year Firefighter)
Past RPAC Trustee at the Indiana Association of Realtors
Accomplishments
2022 Awarded Volunteer of the Year for Grow Wabash County
2021 Distinguished Service Award- REALTORS Association of Central Indiana
Graduate REALTOR Institute (GRI) designation – August 2014
Accredited Buyer Representative (ABR) 2015
"Realtor of the Year" 2010 – Realtors Association of Central Indiana
"Distinguished Service" 2008 – Realtors Association of Central Indiana
"Realtor of the Year" 2007 and 2008 - Wabash County Assoc. of Realtors