John Lundquist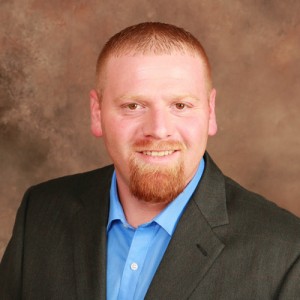 Reviews About John Lundquist
Brittany Rager

Helpful, professional, and friendly team to work with!
Kevin Trotter

John did an awesome job helping us find a home and making our move from Tampa, FL to Wabash easy! Thank you John and Lundquist Real Estate for all your help!
Terri Weaver


Both Bob and John Lundquist did a great job ( again) selling our Lake Property. They always work hard finding the perfect buyer! They have sold several properties for us and we have never been disappointed !
Robbi LaSalle

★★★★★ a week ago
Bob and John were both very good to work with. They helped us to get my Mom's home sold in a short amount of time. You will be very satisfied if you contact them to be your Realtor.
Courtney Gardner

I just closed on my very first house! Thank you so much to Bob and John for all their help! I had no idea about anything involved in buying a house and both were available whenever I had a question or found a house I wanted to look at. They made the process so much easier than I thought it was going to be. I would definitely recommend them to anyone looking for a great realtor! Thank you again guys!
Nick Garner

John was a huge part of my first house buying experience we looked at about half a dozen houses around Wabash and then we found the perfect house for me to purchase whenever I had a question I could call or text even on the weekend and he was fast and very quick to help find an answer fast and get back to me I would recommend you guys to anyone looking to buy a house
Show more reviews about John Lundquist
About John Lundquist
John is a lifelong resident of Wabash County, a graduate from Southwood High School in 2000. He attended The Beers School of Real Estate for obtaining his real estate license. John is also a graduate of The Wabash County Leadership Development Program class of 2015.
John grew up in the Real Estate business and is a third generation Realtor. Following in his father's footsteps at Lundquist Real Estate which has served the Wabash area's complete real estate needs for over 38 years he looks forward to continuing the Lundquist tradition of being the go-to trusted real estate service provider for the greater Wabash County area for many years to come.
An outdoorsman at heart he likes to spend as much of his free time as possible with his father, son, family, and friends enjoying nature and just being in the outdoors. John also enjoys riding motorcycle's and has been a member of ABATE for the past 10 years.
John's past experience consists of various manufacturing and skilled trade positions as well as some farming and construction/home remodeling. Those have all played a big role in forming his broad range of knowledge to now best assist his clients with the next sale or purchase of their residential, investment, agricultural, or recreational property.
John prides himself on staying knowledgeable in the ever-changing real estate market here in Wabash and our surrounding counties, keeping all of his clients needs a top priority at all times, as well as making their real estate transaction an enjoyable and stress-free experience. John hopes to become your family's local real estate professional for many years to come.