Lesley Vigar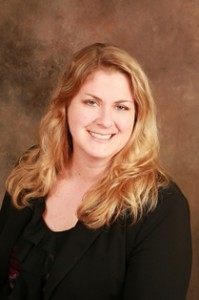 Reviews About Lesley Vigar
Amanda Jones

Amanda Jones

There are not enough amazing things to say about Lesley Vigar. She guided my husband and I through the purchase of our very first home. We hit a very rough patch for a few months, we looked at several homes that just didn't work out with our loan, and she felt every pain with us. Our goal was to find the perfect house for us, and get our family settled before our 3 children started school this year. And we did just that!!! Lesley puts her heart and soul into the entire process, from start to finish. We could not be happier with our choice of realtor, and are so incredibly happy to be in our new home. Coming home at the end of the day is a feeling of peace and joy for our entire family. Thank you Lesley, from the bottom of our hearts. You were a true gem to work with and we simply cannot thank you enough for everything you did for our family!!!

Amanda & Chandler Jones
Caitlin Cornett

Caitlin Cornett

My husband and I worked with Lesley Vigar on purchasing a home. Due to the nature of the loan we were approved for, it was difficult to find a home that met the necessary standards. Lesley showed us a home we didn't even know was on the market and we made an offer that day. 3 months later and we haven't regretted our decision. If you are interested in working with the best reputation around, go to Lundquist. If you're interested in finding the perfect home, go to Lesley at Lundquist. She is top notch and I can't recommend her enough!
Leslie Stauffer

Leslie Stauffer

Lesley helped us purchase our first home in 2013, so when it came time to sell that home in order to pursue our dream of purchasing a rural property, we did not hesitate to contact her. Lesley is knowledgeable, honest, and thorough. Selling a home can be chaotic, but Lesley always made us feel calm and informed. She is very easy to work with and makes all the ins and outs of buying/selling easy to understand. We absolutely recommend her for your home buying or selling needs!
1
Shaylan King

★★★★★ 4 months ago
I worked with Leslie at Lundquist Appraisals and Real Estate when I bought my house and then again when I sold it. As a young, first time home buyer who didn't know much about the proceess, she always made me feel so comfortable and was so easy and great to work with. I would highly recommend her to any buyers or sellers out there.
Taegen Risher

★★★★★ 4 months ago
Lesley was absolutely great to work with while buying our first house! She is very honest & will not try to convince you to buy a home she doesn't think is right for you. She gave us so much insight on what to look for and helped us find the perfect home!
*Ray Lacey

★★★★★ a week ago
Lesley Vigar was great to work while purchasing the new property. She kept up great communication and found exactly what I had in mind for the new home. She worked quickly to get a walk-thru scheduled and submit the offer. The entire process was extremely smooth and I would highly recommend using Lesley and the Lundquist team for any home/land purchase. They're great!!!!
Daniel & Leslie Stauffer

Lesley was absolutely great to work with. We knew that anytime we emailed, called, or texted her with a question she would respond quickly with the information that we needed. We always felt that she had our best interests in mind, and most of all we appreciated that she was upfront and honest with us about the properties we looked at. Buying a house can be stressful, but Lesley always made us feel comfortable and at ease. In the end, we found an awesome house and we couldn't be happier!
Cara and Dan Burnham

We met Lesley Downing when moving to IN from another state. Neither of us had bought a home in the US before, and did not know Wabash at all. It was daunting, but Lesley made it much easier! She provided us with an excellent service, demonstrating trustworthiness, humor, patience, and searched for the right home for us in the right area. By taking the time to get to know us and our needs as a family, she was able to call immediately as soon as our (now) home came on the market with another agent. She got us in for a viewing within hours and got an offer placed. Every detail was considered carefully. We cannot recommend Lesley highly enough for her customer focused service, and her integrity.
Bobbi and Gary Gaylourd

Lesley, was awesome in the purchase of our house. She worked hard in getting the other realtor to let us see our house, ( I think they did not like to idea we were using competion.) Very glad we did, she work hard in closing in a very timely manner, (20 days from start to finish.) Oh and during this she was sick, and had surgery so as far as I am concerned she is the GREATEST.
Show more reviews about Lesley Vigar
Lesley Vigar's Current Listings
About Lesley Vigar
Community Involvement
City of Wabash, Mayor's Tax Abatement Committee member
Wabash Friends Church, Wabash Friends Counseling Center – Board of Directors
Kids Hope USA, Mentoring youth in local schools – Mentor
Awards
"Community Spirit Award" 2010 – Realtors Association of Central Indiana
Appraisal Education
McKissock: 06/29/2018 – The Income Approach: An Overview
McKissock: 06/27/2018 – Residential Property Inspection for Appraisers
McKissock: 06/15/2018 – Understanding Residential Construction
Education Resources: 11/13/2017 – USPAP Update – The Official Appraisal Foundation
The Appraisal Institute: 09/14/2017 – General Appraiser Sales Comparison Approach
The Appraisal Institute: 05/18/2017 – Advanced Residential Applications & Case Studies
The Appraisal Institute: 05/16/2017 – Residential Report Writing & Case Studies
The Appraisal Institute: 04/30/2017 – FHA Appraising – Principles & Procedures
The Appraisal Institute: 11/17/2016 – Real Estate Finance, Statistics & Valuation Modeling
The Appraisal Institute: 05/5/2016 – Residential Sales Comparison and Income Approaches
RE-Source: 08/13/2015 – FHA-HUD Handbook for Appraisers 2015
RE-Source: 2015 – Sales Comparison Design, Analysis, & Adjustment
The Appraisal Institute: (Kentucky Bluegrass Chapter) 08/15 – Residential Site Valuation & Cost Approach
The Appraisal Institute: 2014 – Basic Appraisal Principles, Basic Appraisal Procedures, USPAP,& Market Analysis/Highest & Best Use
Real Estate Education
Continuing Ed. R.E.C.P [current]2018 : Code of Ethics, Cyber Safety, Myths & Facts on Dams/ Floods/&Protection, Contracts & Forms
2012 – Indiana Broker's License – Indiana Real Estate Commission/I.P.L.A.
June 2005 – Attained Salesperson's License from Indiana Real Estate Commission/I.P.L.A.
Spring 2005 – Attended/Completed Troyer School of Real Estate
Formal Education
April 1998 – Indiana Wesleyan University / Bachelor of Science
1993-1994 – Vincennes University
Bio
I am originally from Howard County where I had graduated from Kokomo High School. I have lived in the Wabash area since 2004. I absolutely love living and working in Wabash and it is where I proudly call HOME. I also enjoy working on my house, driving Ford Trucks, attending Wabash Friends Church, my dear friends / family and last but certainly not least I enjoy loving my Labrador/retriever mix rescue dog.